Summer and winter are two seasons of the year when the weather is extreme. During summer, your home will need to be cooled down, and during winter, your abode will need to be warmed up. Additionally, you will need to ensure that the air in and around your home is well-cleaned. All this work can be handled by a single system – the AC heating and cooling unit. If you have one installed in your home and it is functioning properly, you do not have to worry. However, if you do not have such a unit in your home, it is time to visit the home appliance shops and consider procuring AC and heating installation services.
The best step is to work with an expert who is well-versed with such installations and can offer more, including AC repair services. It is advisable to leverage the internet when searching for such professionals to make your work easier. If you simply Google AC heating and cooling near me, you will get a list of such experts and the shops where you can buy an AC heating and cooling unit. A good homeowner knows the importance of giving AC repair jobs to professionals because they will never disappoint you and they understand well how to go about such tasks.
While the HVAC system in your home is not something you think about on a daily basis, it is essential to your and your family's safety and comfort. A reliable heating and air conditioning system lets you relax, socialize and work without a moment's worry. Emergencies by definition cannot be predicted. That's why it's good to know where you can get quality heating and air conditioning parts from HVAC contractors if they should be needed.
Licensed and experienced HVAC companies can help you keep you home safe and comfortable. They can also advise you on energy-saving steps you can take to save money and help the environment at the same time.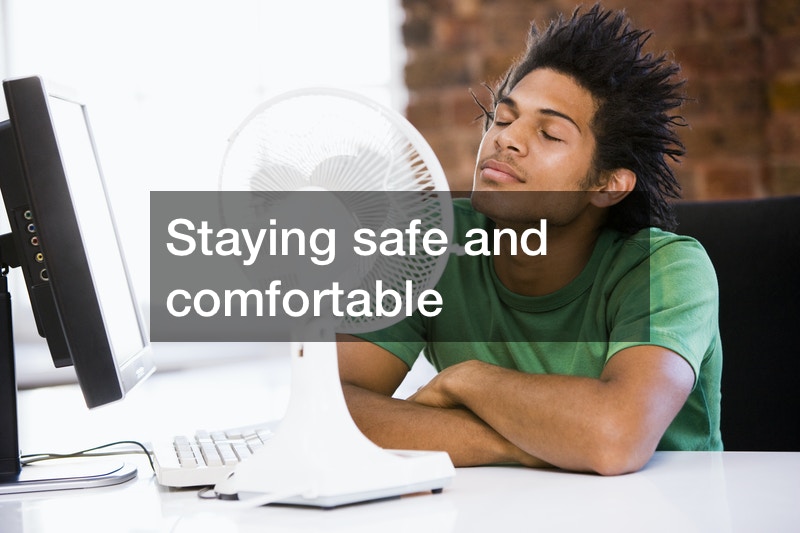 Staying safe and comfortable
You heating and air conditioning units should be installed and maintained by experts. They will ensure that they function smoothly and efficiently. A new HVAC unit that is properly maintained will have a lifespan of 12 to 15 years.
To safeguard your investment, it is best to have your HVAC system cleaned and serviced annually, by a licensed and qualified company specializing in heating and air repair.
Saving you money and energy
First of all, your HVAC system should be installed by a professional. An improperly installed HVAC system can add up to 30% to your energy bills.
A HVAC contractor can also advise you on energy-saving steps you can take. For example, a properly insulated attic can save up to 10-12% on energy costs each year. Your HVAC system filters should be replaced every three months in order to function properly.
Despite all care and maintenance, emergencies do occur. We take the heating or cooling systems in our homes so much for granted that any problems or breakdowns turn into stressful emergency situations. Knowing in advance how to contact a reliable contractor for repairs and where to get heating and air conditioning parts can help you be prepared and to minimize e disruption caused by any malfunctions.